Setting up Deliverect in iiko
The iiko integration with Deliverect can be activated from within the iiko web admin. When activated, menus can be specifically tailored to contain only the categories and product that the customer wishes to push through to Deliverect. The below steps cover the install of the integration and the process of pushing menus.
1. Connect to Deliverect
From the customer dashboard in iiko, go to 'Order Injection'
Click 'Add' from the upper right hand side of the screen.
Name the integration i.e. "Deliverect"
Select 'DELIVERECT' from the dropdown 'Type'.
NOTE: if you're not able to see 'Order Injection' you are likely not certified yet. Please contact IIKO for them to edit this.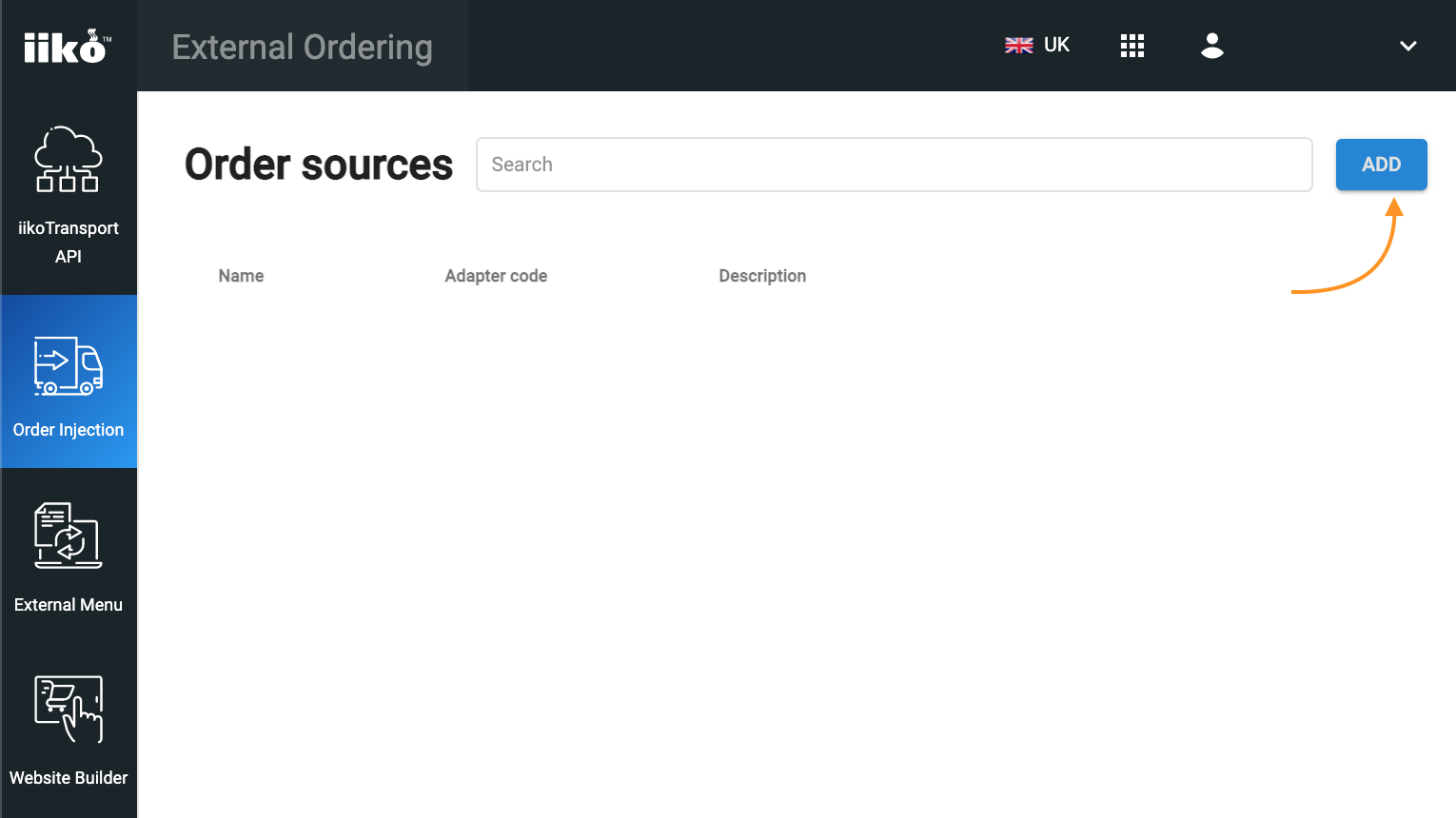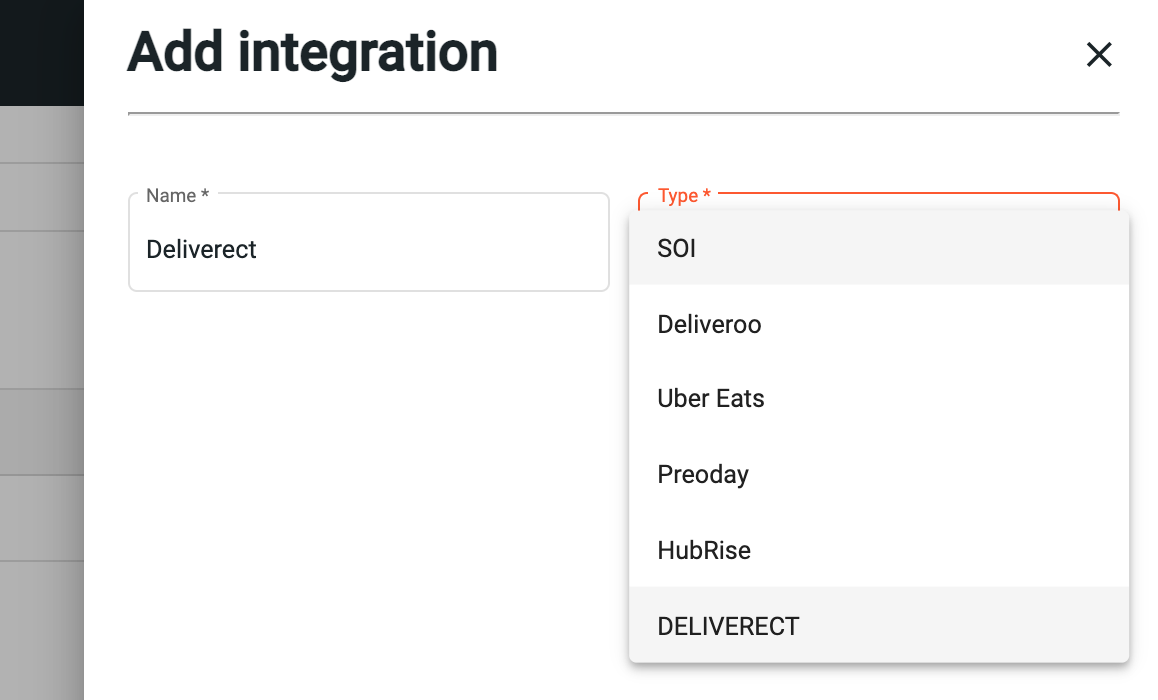 Note: Customers may need to check with their iiko representative if 'Deliverect' does not show as an integration option.
2. Enter Deliverect Settings
Set 'Connection settings' to 'Production API Environment'
Add the Deliverect 'Account ID'
Add the Deliverect 'Location ID'
Add 'Order Creation' options (will vary per customer requirements)
Click 'Save'
Note the 'Webhook URL' orders
Note: If there are connection issues, ticking 'Do not check authentication' may rule out any security issues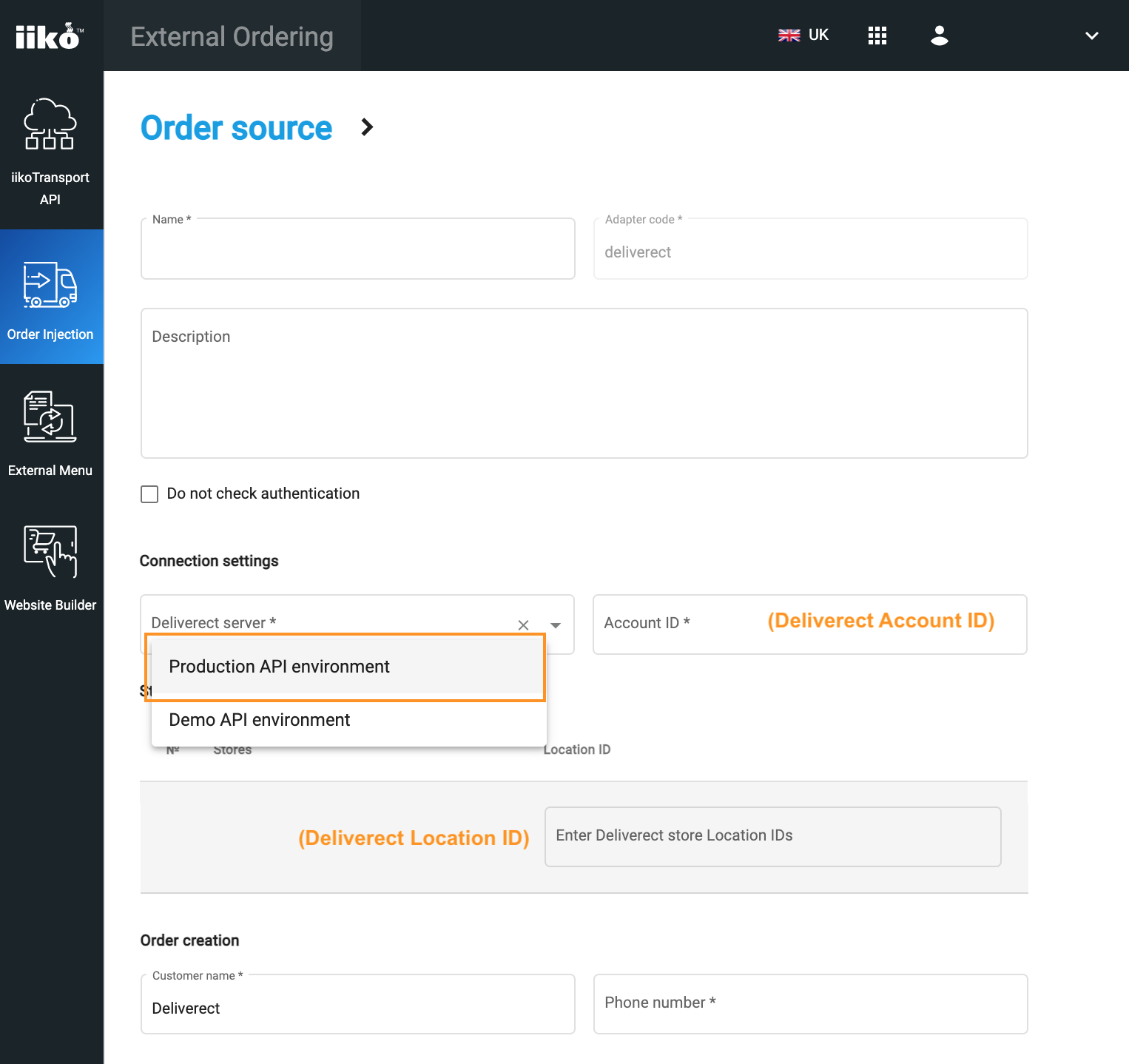 3. Configuring Menu for Deliverect
Once connected, the menus can be created for the specified Deliverect location.
Go to 'External Menu'
Click the 'Add' button in the upper right hand corner.
Choose the name and description
Click 'Save'
Once a menu is added you can add/remove items as required
Note: iiko also allow prices to be imported from a specific location and source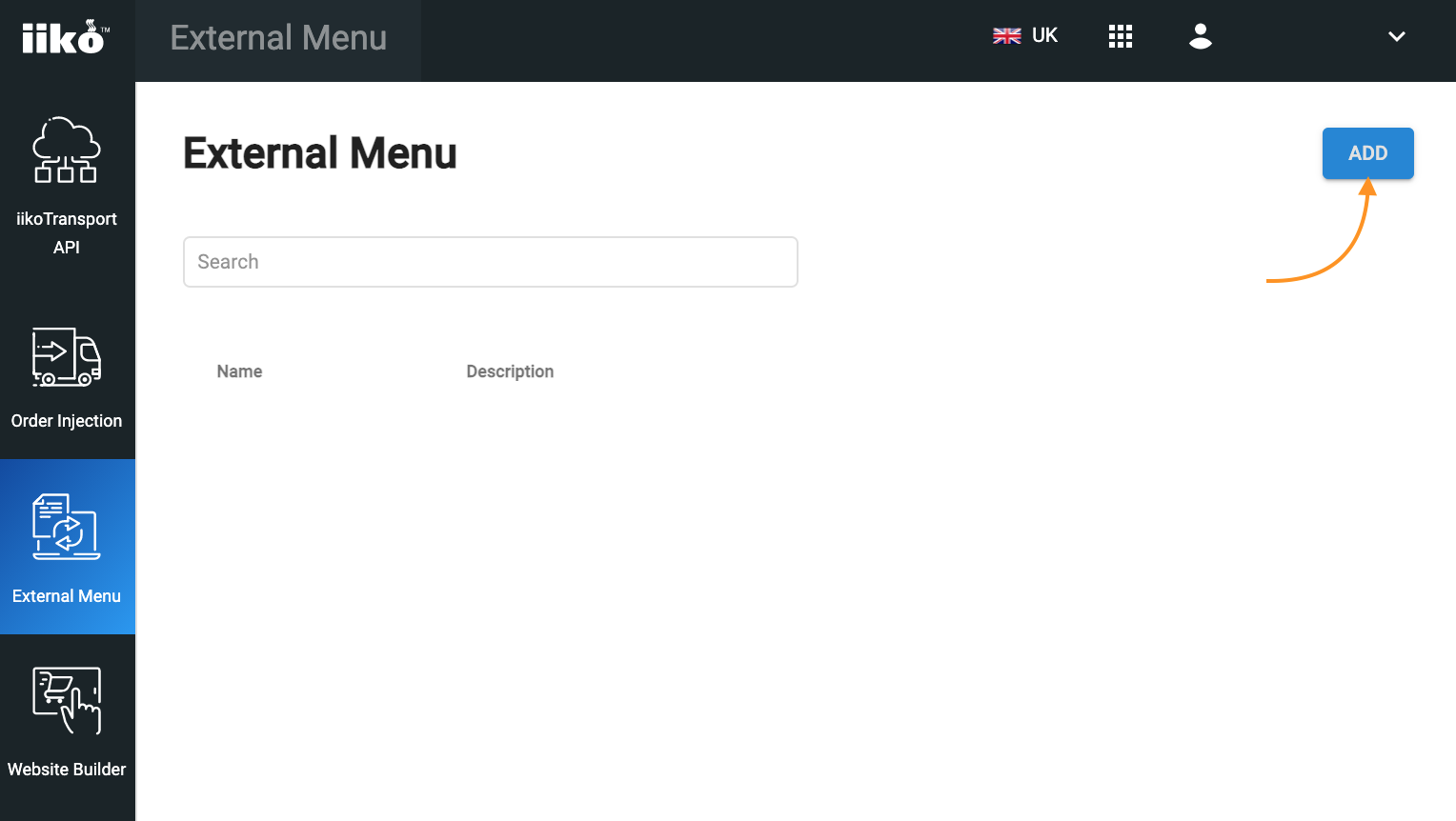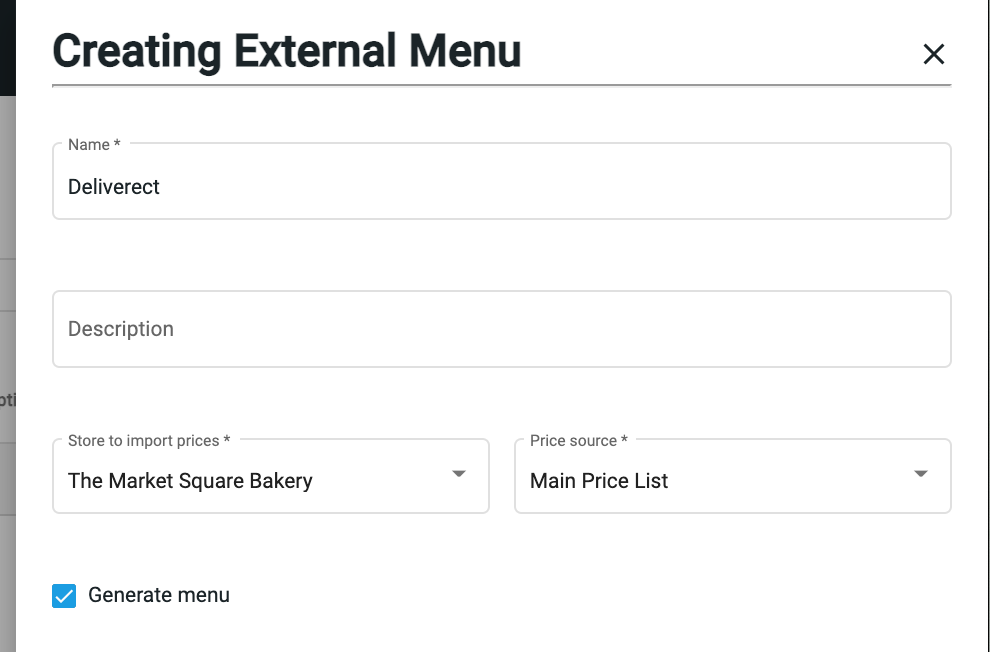 4. Pushing Menu Products
When a menu is configured, this is now ready to be pushed to Deliverect.
Go to 'External Menu'
Click 'Order Injection' in the Deliverect menu
Click 'Menu Mapping'
Click 'Export Stock List'
Ensure the correct menu is selected
Click 'Save and Export'
A timestamp should appear under the 'Save & Export' button, if that is not the case the export was not successfully.
Note: If any products / modifiers do not appear in Deliverect,
it is likely they are not in the configured menu